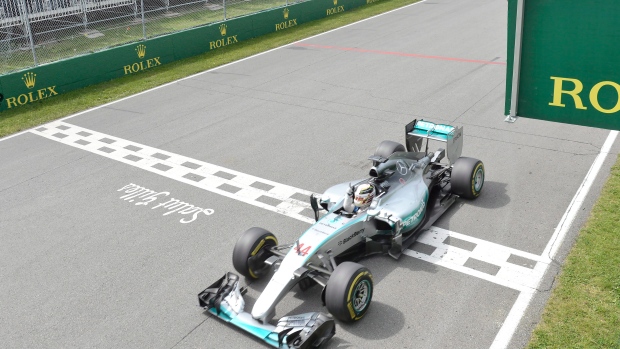 Lewis Hamilton, The Canadian Press
According to a report in the Financial Times, RSE Ventures – whose chief owns the NFL's Miami Dolphins – is to join forces with PSG, a Qatar Sports investment firm which own Paris Saint-Germain, in a deal to bid on Formula One racing that is reportedly worth $7-8 billion.
Dolphins owner Stephen Ross and RSE Ventures are expected to submit an offer in the coming weeks, according to the report. Ross's RSE Ventures would buy 35.5 percent of the private equity firm CVC Capital Partners, which is Formula One's majority shareholder. The bid would also see Bernie Ecclestone, Chief Executive of Formula One Group, which manages F1, sell his five per cent share in the sporting property.
The Financial Times article also states that no formal bid has been lodged. Ecclestone is quoted in the article as saying, "my shares will be sold with theirs".
Source by tsn